Dermatologist In East Greenwich, RI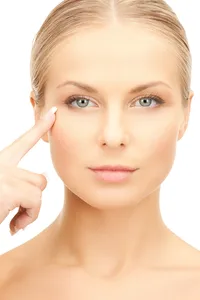 The skin is the largest organ on the human body and accounts for about 15 percent of your overall body weight. Since it is not only the largest but also most noticed organ, it's important that it both looks and feels healthy. The American Academy of Dermatology reports that there are over 3,000 different diseases that can affect the skin. Which is why it is essential to vist a dermatologist like the one at South County Dermatology in East Greenwich, RI.
A dermatologist, also known as a skin doctor, is a medical doctor who specializes in the diagnosis, maintenance, and treatment of these 3,000 skin-related disorders. At South Country Dermatology, our East Greenwich, RI dermatologist specialize in a wide range of services to improve conditions that affect the skin, nails and hair. Here are just some of the dermatological conditions that we treat:
Acne
Psoriasis
Eczema
Rashes
Pigmentation disorders
Disorders of the hair/nails
Warts
Cancer
Moles
Our East Greenwich, RI dermatologist also offers cosmetic and aesthetic services to improve the overall appearance of skin that may be affected by the sun, environmental elements or toxins, as well as skin that shows signs of aging. Cosmetic dermatological services offer a way to enhance, rejuvenate and improve the overall appearance of the skin to reduce the look of dermatological imperfections. Here are just some of the cosmetic services your skin doctor offers:
Botox and other dermal fillers
Microdermabrasion
Chemical peels
Laser hair removal
Photofacial laser treatment
Our goal is to reduce the appearance of fine lines and wrinkles, age spots and other issues that affect the look and feel of your skin. From a full line of skin care products to fight common skin issues such as acne, enlarged pores, and pigmentation to unique and individualized treatment plans, your dermatologist can help you get healthier, younger-looking skin.
Looking for a quality dermatologist?
Call South County Dermatology in East Greenwich, Rhode Island
at (401) 471-3376 to improve the appearance of your skin today!